Own Real Estate and Play Games in the Metaverse with Decentraland
Decentraland offers you the opportunity to make your infrastructure in the metaverse.
Users can even play poker in the metaverse to earn exciting rewards.
The metaverse is no longer an unknown concept to the world. Everyone knows about the metaverse, and many companies have already begun building it.  Companies like Meta are investing millions of dollars into its development,  turning this virtual world into a reality. Decentraland stands as an example of this reality.
In the year 2020, Decentraland launched its own Metaverse , which was under development. This unique Metaverse has its own ecosystem and uses its currency called MANA. Users naturally use this cryptocurrency within the Metaverse. Decentraland provides a platform where users can buy and sell assets and virtual items. Additionally, users can create 3D applications on the app. Decentraland is rapidly gaining traction in the Metaverse market.
Real EState in the Metaverse
Decentraland offers 90,601 land parcels available for purchase, . And you can even rent these land parcels. Moreover, Decentraland allows users to create digital assets within the Metaverse.
If you wonder about the purpose of owning land in Decentral, you will be surprised to know that you can build on the land you own. All you need to do is to buy land in this Metaverse. It provides an inbuilt pool of tools that you can use to construct your own infrastructure. You can build your own ecosystem and offer entertainment to users, charging them accordingly.
This is another way to make money in Decentraland. What stets Decentraland apart is that you don't need any coding experience to create your infrastructure. The platform offers a wide range  of prebuilt scenes that you can use. All you need is to unleash your creativity. Having covered real estate in Decentraland, let's now explore the gaming aspect within this Metaverse.
Gaming in Decentraland
If you enjoy bothpoker and the metaverse Ice Poker is just the game for you. This game is offered by Decentraland and features two play modes: arcade mode and challenge mode, each with its own advantages. For example, in the arcade mode, you have to compete in a 6-player tournament. If you appear in the top two, you will receive exciting prices, which you can even redeem in the future. While in the challenge mode, you will receive 6 chips every day. Using these chips, you can complete tasks, and become eligible for exciting rewards by achieving daily targets. 
The rewards in Ice Poker are also very exciting. Presently, it offers physical rewards such as Macbook Pro, iPhone 14, and Airpod Max for participating in this game.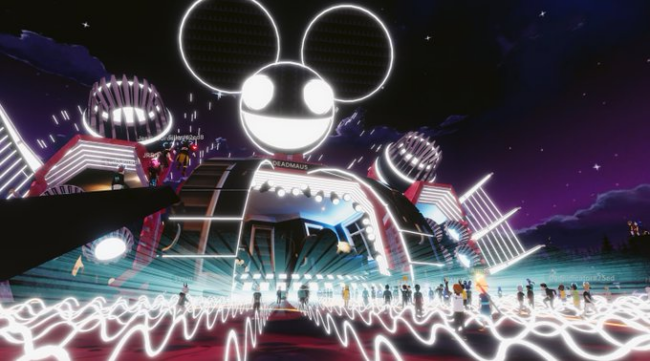 You can use any device to play this game, whether on mobile browsers or PC, whichever suits you best. You will get the opportunity to play in a3D environment within the real metaverse, and you can even customise your avatar as per your requirements. There are numerous collectible merchandise in the metaverse that you can collect, use, sell, and even lend to other players in return for some money.