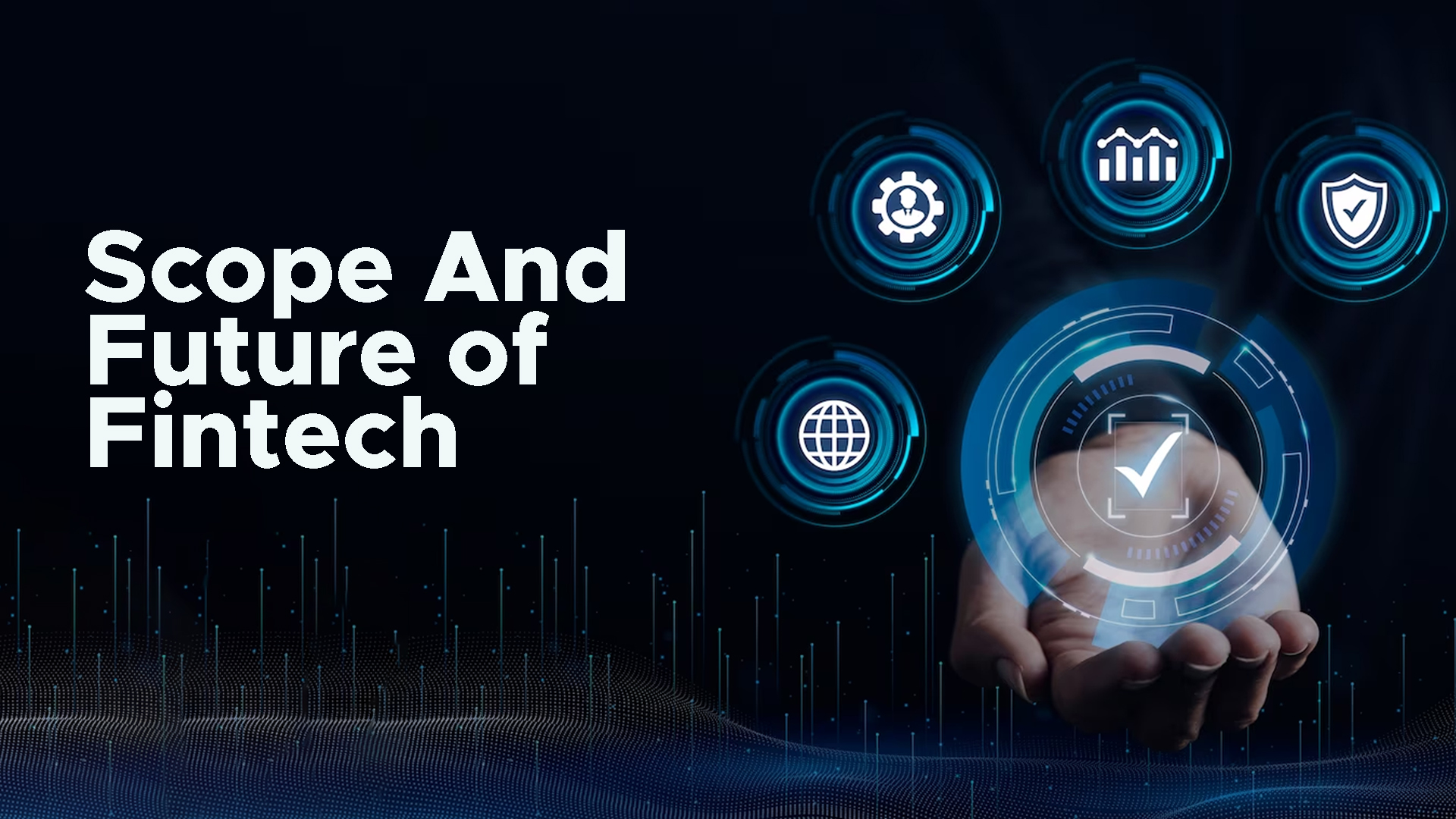 Scope And Future of Fintech
In this period, Fintech has become the most accepted term in the world of finance and payment systems.
In the current scenario, the scope and future of Fintech look promising
Financial Technology nowadays, commonly known as Fintech, refers to the use of financial services in a more advanced and automatic way. It has become part of life, such as with UPI in India, Stripe for business-related payments, Chime, the second largest digital bank in the US and blockchain.com, the largest cryptocurrency exchange hub.
These things made our payment and monetary system so easy that, with just a click and the comfort of home, you can send money to anyone anywhere. Fintech has become the emerging technology of the 21st century so let's discuss the future and scope of Fintech in the upcoming years.
Future of Fintech
The wider adoption and development of the Fintech sector look positive and promising. After the breakthroughs in artificial intelligence and the metaverse, there is a push for tokenization.
In 2020, four major cities in China (Shenzhen, Suzhou, Xiongan, and Chengdu) rolled out of the Central Bank. In 2022 Shanghai and Beijing also rolled out and almost 1.4 billion people in China set up a digital Yuan wallet.
This makes transactions instant and reduces the intermediary cost and banks are not part of those transactions. This also enhances security in numerous ways by including the digital signature, digital certificate system, and encrypted storage which deflects the issue of double spending.
With an average of 64 %, India is far ahead in the global market for Fintech. By 2030, India's future looks promising in Fintech, all thanks to payment systems such as UPI and BNPL (buy now pay later model). In past years, due to COVID and demonetization in India, the adoption of Fintech has been a phenomenon.
From January to August 2021, digital transactions totaled Rs 6 Trillion. Fintech industries keep on remodeling and adapting themselves due to future technology and have shown tremendous progress in India
In 2022, the United States Fintech industry will have a market value of more than $4 Trillion. AI, Blockchain, Cloud Computing, and Data are considered the ABCD of US Fintech. The development of E-commerce has led to wider acceptance of digital payments and the growth of Fintech industries such as PayPal, Stripe, and Venmo. After COVID-19, we saw substantial growth in digital payment modes, not just in the US but in every developing country.
The US Fintech market is led by strong companies and vital partnerships and there is substantial growth in new fintech markets showing up, which is likely to expand more.
Conclusion
The upcoming future of the Fintech sector looks promising. Hong Kong's monetary policy is working on multiple central digital currency projects. Which would establish a bridge between multiple digital currencies. This project includes China, Hong Kong, the Arab and Thailand.
Brazil, Russia, India, China, and South Africa, known as the BRICS, are including new invitees Iran, Saudi Arabia, Egypt, and Argentina to work on the global cryptocurrency project, which would be backed by gold and would be used as a new international payment regime.